Behind the Name
Behind the Name
Rent It Network is a full service property management and tenant placement company that specializes in single family, multi-family, townhouse and condominium homes. As a technology based company, we combine both "high tech and high touch" methods to deliver outstanding service to all of our clients.
The company was founded in 2012 by long term industry professionals who recognized the need for a quality service provider in the highly fragmented property management industry. The feedback we received from investors and individual owners who needed placement and management services confirmed what our research indicated – most companies were either too small and lacked systems and technology, or they were a small part of a larger real estate brokerage who really did not specialize in property management. An "end to end" solution was needed.
Rent It Network was created.
The Rent It Network team is committed to balanced growth and a dedication to providing exceptional service to our clients, customers and colleagues.
The company also participates in and supports local charities through the RINCares program.
The vision of Rent It Network is to be the "best in class" provider of property management services in the markets we serve. We will accomplish this by combining the best in people, process and technology with a commitment to being fast, responsive and professional.
Meet Our Team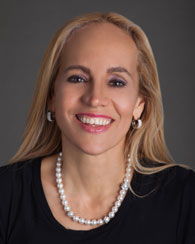 Elane Cunha-Brown
Area Director of Operations
Elane Cunha-Brown is a remarkable and vigilant Owner/Broker who has a great deal of expertise working in the Real Estate & Property Management profession. Elane was born and raised in Brazil-Rio De Janeiro and has been living in Tampa, FL for the past 11 years. Elane always felt an incredible connection with Property Management and her admiration for the job of being a Real Estate Broker motivated her to pursue her given course.
Elane has been diligently working at Rent It Network since 2012 as the Area Director of Operations. Elane's main emphasis is on office management. It is her responsibility and duty to ensure the company's service goals and objectives are achieved to the highest standards. Elane manages and leads a cross-functional team of colleagues who work both internally and in the field. The primary objective of the team is to ensure the office operations are completed in a timely and effective manner and to provide a high level of customer support. Elane is always on the lookout for ways to provide customers with assistance in resolving their issues and concerns related to their property.
Elane enjoys her job and loves working collaboratively with good owners, and tenants, in order to resolve their property related issues. Besides this, Elane is deeply passionate about cooking & boating and loves the outdoors and going to the beach.
Broker License # BK3256218
Contact Information: elane@rentitnetwork.com
813-864-9515 X 107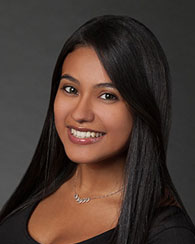 Jocelyn Castro
Team Leader
Regional Property Coordinator
Jocelyn Castro is an immensely enthusiastic and greatly skilled Real Estate Professional who holds a formidable blend of property management knowledge and understanding. Jocelyn was born and raised in the city of Miami, Florida and graduated from Miami-Dade College/Ashworth University and holds an Associate Degree in Business Administration. Jocelyn has been living in Tampa, Florida for the past two years and recently began her career in the Property Management and Real Estate world. Jocelyn holds a professional Real Estate License and is an aspiring Realtor® with high ambitions and hopes of succeeding in the Real Estate world of today and tomorrow.
Jocelyn began working with Rent It Network in 2016 with a simple objective in mind; to provide a high level of service to Rent It Network clients and potential clients. Jocelyn has been operating as the Regional Property Coordinator with her primary focus being exceptional Customer Service. Jocelyn primary objective is to address the needs and requirements of the clients, our property owners and tenants alike, and to solve their queries associated with their home(s).
Jocelyn loves the Rent It Network work environment and greatly admires the company's executives, clients, and the professionalism of the office team. Jocelyn is a highly focused and determined employee and is always on the lookout for opportunities to contribute to the company's overall success. Besides this, Jocelyn loves reading, researching, and is always searching for ways to enhance her current skill set. Jocelyn also enjoys shopping and cherishes spending time alongside her friends and family.
Real Estate License # SL3357730
Contact information: Jocelyn@rentitnetwork.com
813-864-9515 X 110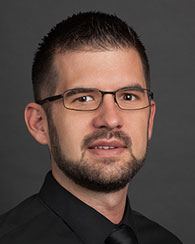 Mark Seybold
Team Leader
Regional Property Specialist
Mark Seybold is an aspiring business professional and a Regional Property Specialist at Rent It Network. Mark was born in Templeton, CA and spent the majority of his childhood in St. Augustine, FL. Mark attended Bob Hogue School of Real Estate and has been living in Tampa, FL for the past 10 years. Mark holds an active Real Estate License. His passion and admiration for working in the field of Real Estate and Property Management inspired him to pursue the his profession.
Mark has an invaluable deal of understanding and knowledge for the Property Management profession and it provides him with an edge over his competitive Real Estate professionals. Mark joined forces with the Rent It Network in 2015 and has been serving Rent It Network and our many valued clients passionately since his arrival. Mark's primary objective is to educate Rent It Network clients about the perks of any given property and he is also responsible for managing the properties in his respective market.
The joy and bliss of assisting and guiding clients in finding the perfect property is the greatest source of Mark's motivation. The love and admiration for his job fuel Mark's passion and assist him in going above and beyond the client's expectations. Besides this, Mark is greatly enthusiastic about sports, movies, and video games and likes spending his leisure time with his friends and family.
Real Estate License # SL3251305
Contact information: mark@rentitnetwork.com
813-864-9515 X 108
Reece Register
Team Leader
Business Development Specialist
Reece Register is an extremely motivated and passionate Real Estate Professional with a strong knowledge of real estate rental and investment properties. Reece was born and raised in a small town in South Alabama and has been living in the Tampa area for the past 6 years. Reece holds an active Real Estate License and consistently educates himself on market trends to further his knowledge for future and current clients in the rental market. 
Reece began his career with Rent It Network in 2018 with a mission from day one; to educate and provide existing and new clients of Rent It Network with industry leading service. Reece is the business development team leader guiding our marketing and educational efforts with a focus on new client acquisition. Through a variety of industry leading methods which includes sharing industry news and current events in person and online, Reece continues to change the way owners and investors view property management and investment services.
Reece amplifies the already exciting environment within Rent It Network through engagement and exciting programs showcasing the value of Rent It Network. Reece is highly focused and motivated to move our business forward in support of our owners, tenants and strategic partners.
Reece is a family-oriented person who enjoys spending time with his wife, two children, and friends. 
Real Estate License #SL3414529
Contact information: Reece@rentitnetwork.com
813-864-9515 ext. 109